We often ask ourselves, why do hockey players often have such violent bumps in ice hockey? The answer is that the strange law allows athletes to fight on hockey grounds, taking place in North America is the main cause of many such competitions.
Ice hockey is a sport that often causes unintended collisions, when the athletes sometimes fail to control the speed, leading to conflicts between two or more players of the two teams.
However, in hockey tournaments that take place in North America, it is completely different, with the rules quite "bizarre" when they allow the athletes of the two teams to solve the collision on the field by fighting. And they explain that this is the way for men to express their bravery as well as their bravery.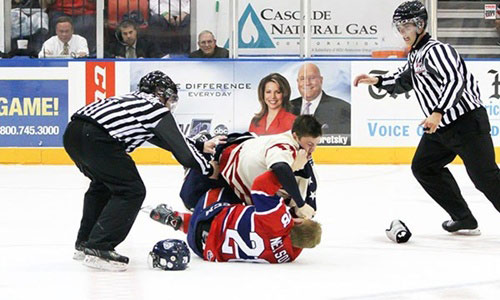 In each team, there is usually a player who is willing to stand up as a hero, it is called "Hockey goon". These are often very aggressive players, they explain for fighting, punching the opponent's bag to protect their teammates from danger.
The battle between two or a group of athletes of the two teams only ends when a player falls to the floor, then the referee will be tasked with separating the "boxers" from each other. The "Hockey goon" will then go to rest, if there is a match, they will be able to play again.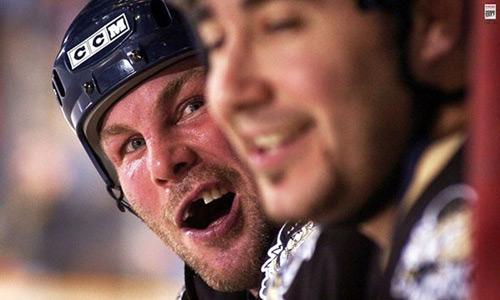 After a lot of criticism from the media as well as from the fans, this law has not changed. As a result, fans still have to see bloody battles still happening regularly in North American hockey tournaments such as boxing on ice hockey courts.
When starting to fight, the two players must follow a principle of throwing sticks and gloves to the yard. If they do not comply with the rules, that player will be banned from playing for a long time. The referees look, they have a duty as a referee in boxing. The two-team player and the supporters cheered enthusiastically for the two combatants