The hockey team of Russian President Vladimir Putin and Defense Minister Sergei Shoigu won 8-5 in a match on Wednesday night, December 25, on Red Square (Moscow).
Putin's teammates are Defense Minister Sergei Shoigu, veterans and former athletes who participated in the North American National Hockey League (NHL) such as Pavel Bure, Valeri Kamensky, Sergei Fedorov, Alexei Kasatonov.
Putin's opponents are dressed in white, including Governor Tula – Alexei Dyumin, businessman Gennady Timchenko, Vladimir Potanin, Roman Rotenberg, jazz saxophonist Igor Butman, Governor of Moscow – Andrei Vorobyev.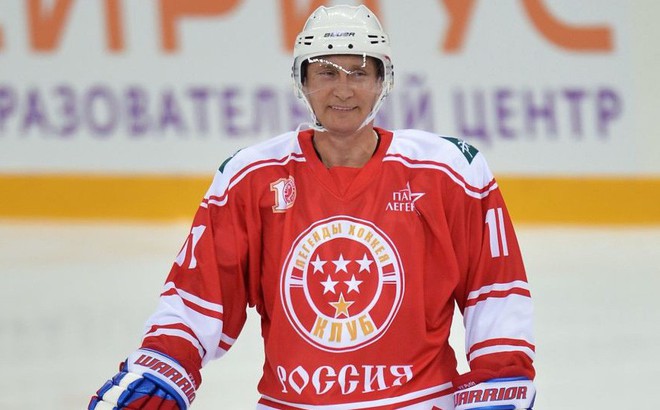 At the end of the match, Putin's team won an overwhelming 8-5 victory. In particular, more than half of the goals scored by the Russian President.
During the half-time break, Putin leisurely drank tea. At the end of the match, he took a souvenir photo with the players on both teams.
Night hockey was established a few years ago on the initiative of Russian President Putin.
Accordingly, hockey enthusiasts will gather at the ice rink in their free time, usually late at night, to relieve stress.
The Russian leader first appeared in an ice hockey match in 2012, just hours after taking office.
Since then, Putin has participated in the tournament every year. The most recent match of the Russian President took place on December 29, 2018, on Red Square. In it, Putin scored an opening goal to help his team win 14-10 before the opponent.
In an interview with American director Oliver Stone in 2017, President Putin joked that he wanted to become an ice hockey player after the end of his term.
The 65-year-old president said he started to learn to skate five years ago and was able to play hockey. However, the beginning time was very difficult because he could not even stand on skates.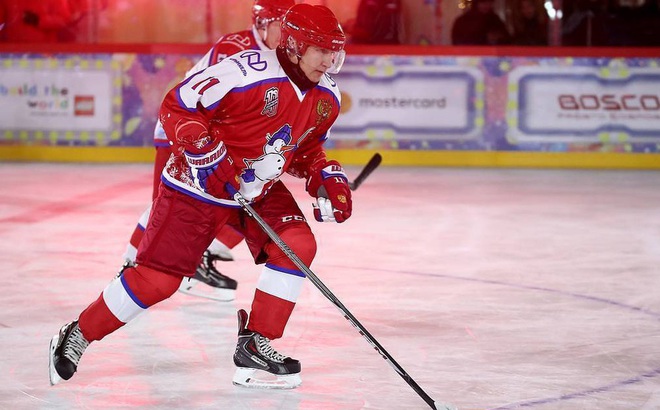 "I want to participate in a professional hockey tournament when I am less responsible for the current affairs," Putin said during a meeting with some famous people in Kazan, the capital of The Republic of Tatarstan belongs to Russia.
The Russian leader also admitted that he had a lot of work to do, so he could not wholeheartedly pursue his passion for the sport.
President Putin has long admired many people not only as a talented politician but also as a person who is very good at sports and the only president in the world who has the title and rank of all three leading martial arts.