The 30th SEA Games in the Philippines from November 30 to December 11 last year saw athletes compete in a rather underwater sport with extremely difficult challenges for the athletes, when they have to transform into mermaids fighting under the lake.
As usual, the Philippines has put on the list of competing sports quite unique.
Hockey is one of the world's favorite sports with interesting antagonism. This subject has 2 teams fighting with the goal of bringing the hockey ball into the opponent's net to score many goals.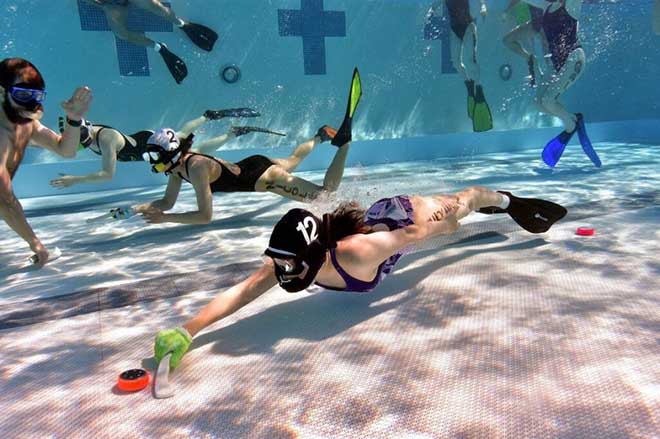 But the two teams will have to use the sticks to hit the ball into the opponent's goal. This game requires good technical players and excellent visibility and determination to win the team.
Hockey is played on many different terrains, most commonly on ice rinks, but it is also played underwater.
It is underwater hockey, one of the strange competitions that the Philippines – the host country of the 30-year SEA Games this year has tried to mobilize members of the underwater hockey federation in Southeast Asia to attend to organize and win gold in this subject.
So, what is underwater hockey? This subject was born very accidentally in a situation unrelated to sports. In the 1950s, the British Navy often devised ways to practice and play in a manner similar to ice hockey in the water to help divers improve their ability.
In 1954, Underwater hockey (also known as Octopus – Octopus) was officially considered a sport after Alan Blake founded the first club, Southsea Sub-Aqua in England.
Underwater hockey is a very difficult subject because the athlete needs to be a good swimmer, able to dive deep and keep a good breath for as long as possible. Therefore, besides competing to score on the opponent's goal, this is also a swimming game with deep diving, who has the ability to dive longer can bring victory for their team.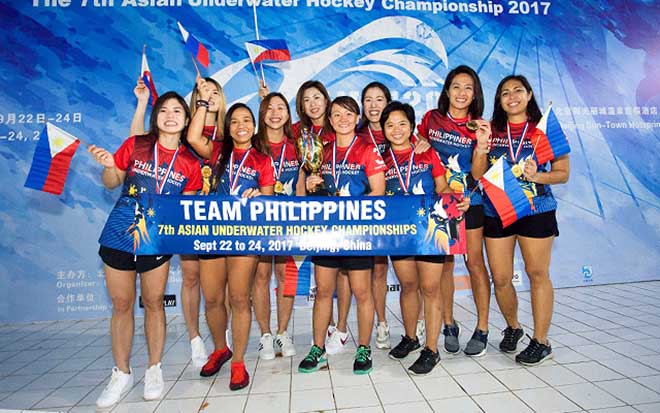 The ball used in water hockey is of normal size, round and flat but it is important that it has enough weight to sink to the bottom. Usually, an orb to play in this interesting match weighs between 1.3 – 1.5kg.
Each member of the match may use a hockey stick about 30cm long, not too long for the athlete to move easily and use a stick to hit the opponent's net.
Each team participates in water hockey including 10 athletes, of which 6 players compete and the remaining 4 will be in reserve. This sport does not distinguish between men and women, as long as you have good health, you can play it.